Oliviu Lugojan-Ghenciu [OLGV.]
From Biosphere 2 and Hollywood's film sets, to an utopic landscape which shortcut the highway and adapt to the geography, comes Heaven 2.0
Heaven 2.0 doesn't come from a religious perspective, religion being a really personal thing which whose interpretation varies from one to another. The aim of Heaven 2.0 is the "perfect, most enjoyable, but also undefined and unknown" heaven. An intriguing aspect of Los Angeles of having a shallow heaven.This utopia is what LA. try to promote and there is something in this fakeness that people enjoy, maybe its the lack of depth or the plurality, or even just the weather. Heaven 2.0 shouldn't be taken literally but rather as an ironic position, an irony related to the "ideal living condition" or a "utopic life" represented in Hollywood's cinematography through movies as Brazil or The Truman Show.
Heaven 2.0 is a housing apparatus, a contemporary adaptation of the "American Beach House". A housing apparatus with a connective circulation machine on it's back, extending the regulate american urban network in to the Pacific Ocean & the ocean in to the city through a vertical urbanism.
Heaven 2.0 is a set up, a plastic surgery of the site, in the point where the feeble Route 66 ends and San Vincent Blvd. begins. Heaven 2.0 connects this two points and loop the "american dream" ended ones with the Route 66, back in to the city, towards Hollywood. Looping the "american dream" from simulacra in to hyperreality.
Heaven 2.0
Click image to view at full-size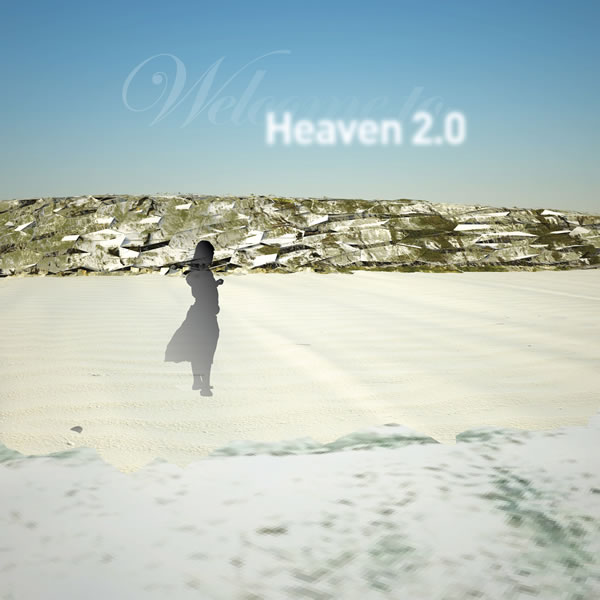 Heaven 2.0
Click image to view at full-size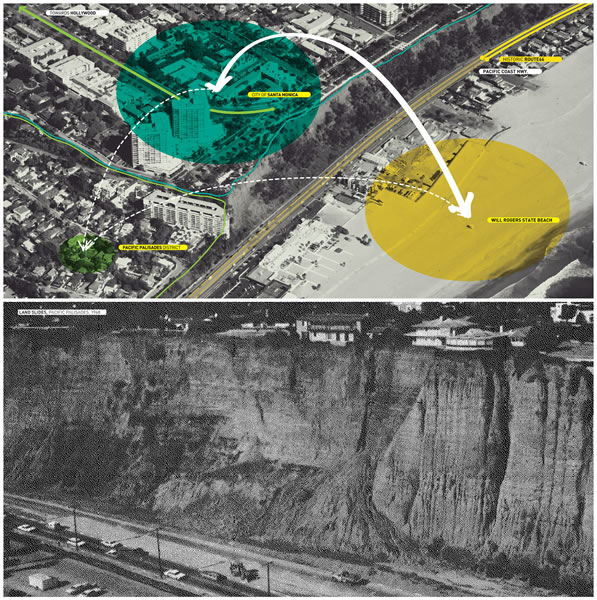 Heaven 2.0
Click image to view at full-size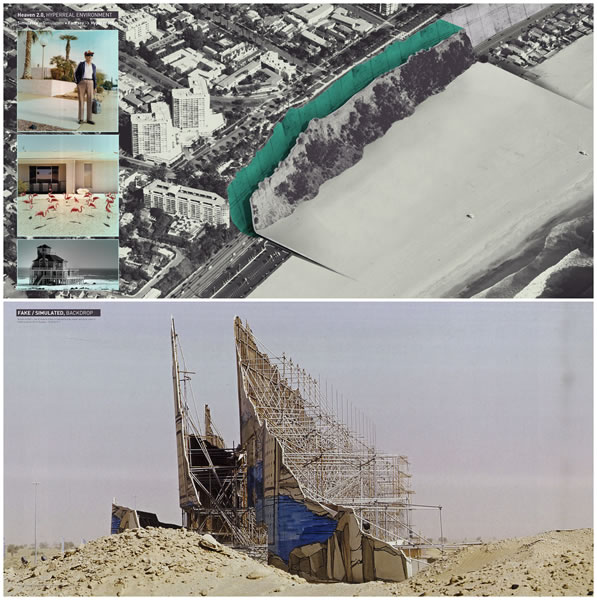 Heaven 2.0
Click image to view at full-size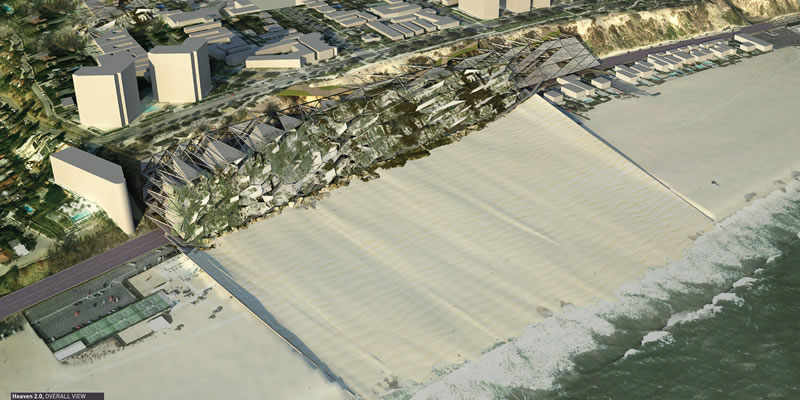 Heaven 2.0
Click image to view at full-size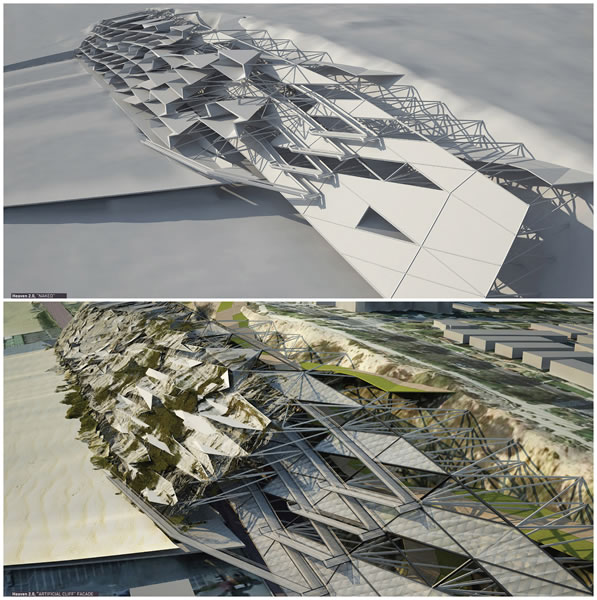 Heaven 2.0
Click image to view at full-size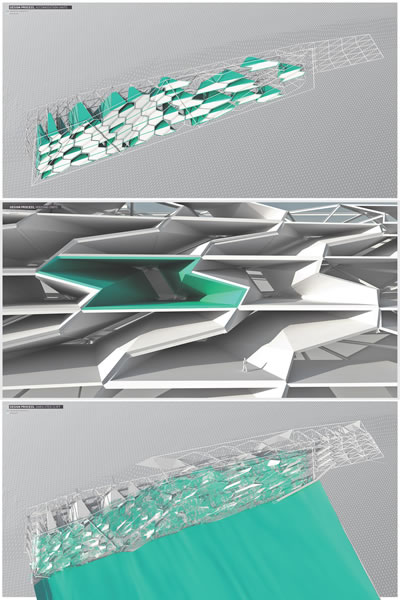 Heaven 2.0
Click image to view at full-size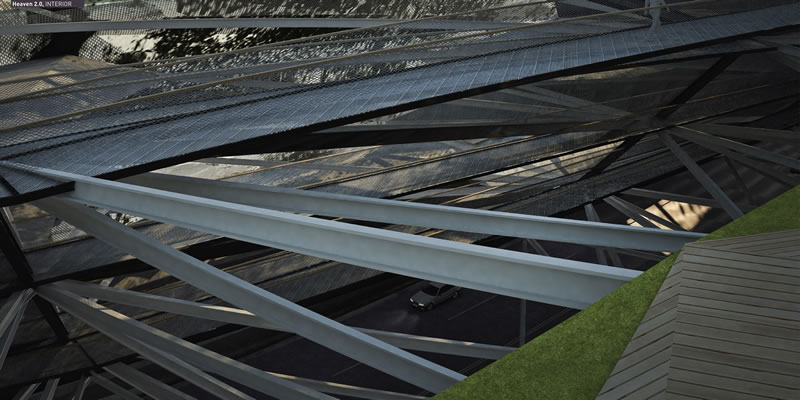 Heaven 2.0
Click image to view at full-size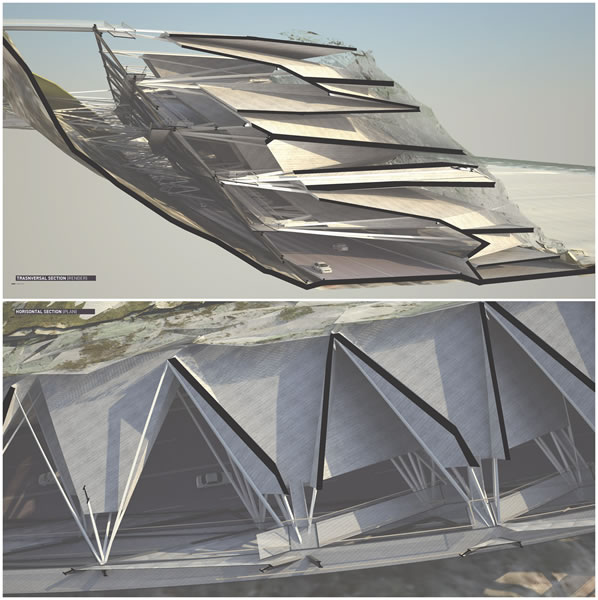 Heaven 2.0
Click image to view at full-size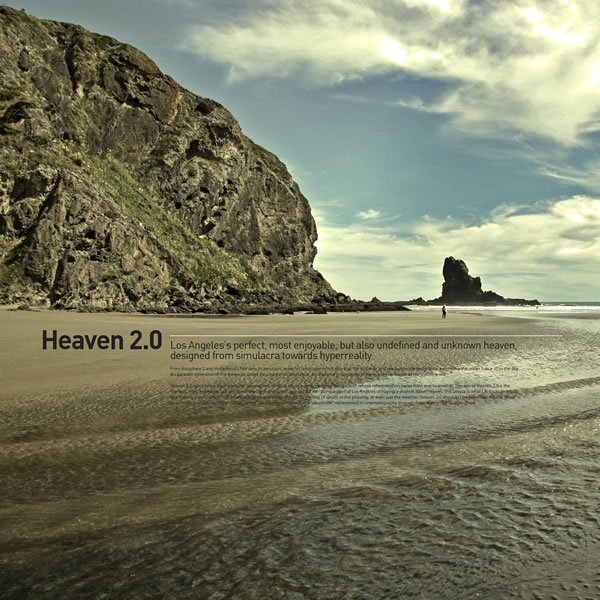 Heaven 2.0
Click image to view at full-size