AA Archives Revealed
This exhibition consists of a small selection of items from the 1000-plus architectural drawings and 14 cubic metres of documents and objects held within the AA Archives. It aims to provide a sense of the quality and breadth of holdings and to encourage their use as a scholarly resource.
Formally established in 2007 to document the School's administrative, educational and cultural history, the AA Archives work to preserve evidence of the AA's material culture, intellectual output and teaching methodologies and pedagogies. Initial work has focused on listing, stabilising and adequately housing material in conservation-quality containers. The project is now tackling the 163-year cataloguing backlog, currently being undertaken to professionally recognised archival standards. The first records are scheduled to go online in March via the AA Library catalogue, the Archives Hub and the AIM25 consortium of archival repositories. The Archives are actively collecting material in order to fill gaps within the holdings as well as acquiring current records of student and academic activities.
With the AA's central importance in the development of architectural education over the last 150 years, the Archives are proving to be an extremely valuable resource for a wide range of external scholars, museum professionals and post-graduates, along with AA students and members. The archive catalogue is under development. Readers are encouraged to initially contact the Archivist so that research materials can be identified and retrieved from storage for consultation in the AA Library.
The AA Archives: Highlights from the Collections
Click image to view at full-size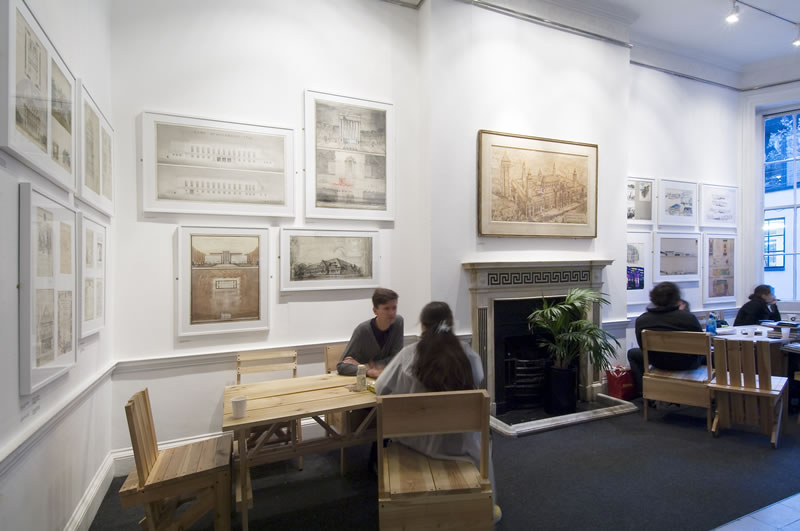 The AA Archives: Highlights from the Collections
Click image to view at full-size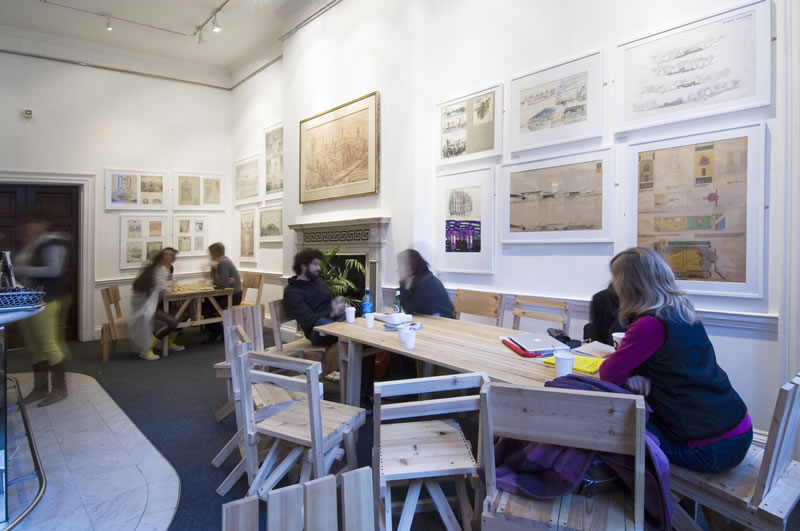 The AA Archives: Highlights from the Collections
Click image to view at full-size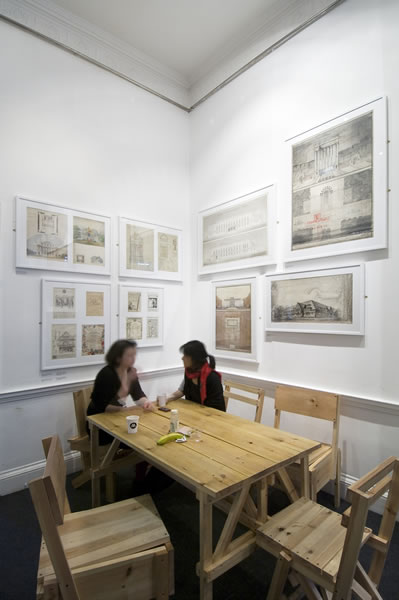 The AA Archives: Highlights from the Collections
Click image to view at full-size