Nicholas Pozner
The Nicholas Pozner Prize celebrates AA students' passion and enthusiasm for architecture as explored through drawing. The exhibition includes a shortlist of outstanding drawings in a variety of mediums and sizes, selected from the entire school's 2008/09 portfolios.
The Nicholas Pozner Prize for Single Best Drawing is awarded annually in memory of Nick Pozner, as a tribute to the talent he showed during his time at the AA and the precision and beauty of his drawings. The AA is grateful to his family and friends for their inspiration and dedication in setting up and supporting this prize.
This year's prize was awarded to Gergely Kovács (Dip 15), for Inversion of the Temple Mount. The runners-up were Soonil Kim (Inter 7), The Augmented Body Becomes an Armature from a New Microecology; and Adam Johnston (Dip 13), Artificial Simulacra of a Classical Entablature.
Other students and projects shortlisted are: Alma Wang (Inter Unit 3), The Purge Symbiosis; George Barer (Inter Unit 1), Industrial Crystalline Space; Yheu-Shen Chua (Inter Unit 8), Dispersion Dam; Patrick Usborne (Dip Unit 6), matArc; and Daniel Christiansen (First Year), Bug Collage.
Nicholas Pozner Prize
Click image to view at full-size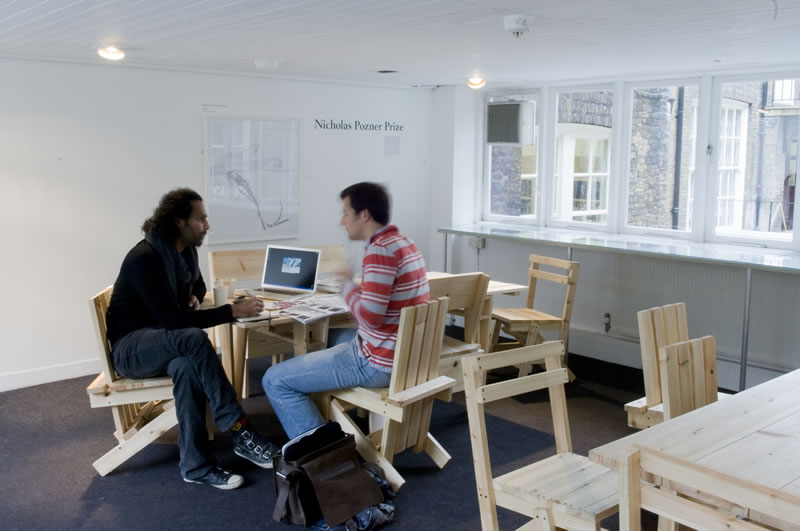 Gergely Kovács, Inversion of the Temple Mount
Click image to view at full-size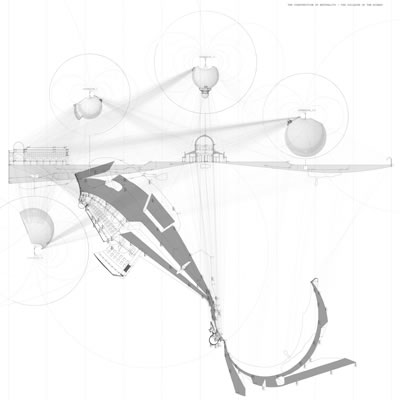 Artificial Simulacra of a Classical Entablature
Click image to view at full-size