Projected Landscapes
Caroline Molloy has photographed the photo studios of Kerala, once an integral part of the vernacular language of studio photography, steeped in tradition and colonial history. These static pictorial spaces, now largely ornamental, symbolise an idealised fantasy, a space in which to fix yourself or your loved one for posterity.
Kate Peters' photographs from the series Stranger Than Fiction exist as isolated moments in American life. Each image acts like a film still, suggesting a narrative and alluding to the history of a place while speaking the familiar language of cinema. The mundane is elevated here into a defining scenario.
Badlands by Corinne Silva explores the border territory of Almeria, Spain. Silva uses plastic to examine the authentic and artificial in a desert landscape shaped by economic migration, agriculture and tourism.
Projected Landscapes
Click image to view at full-size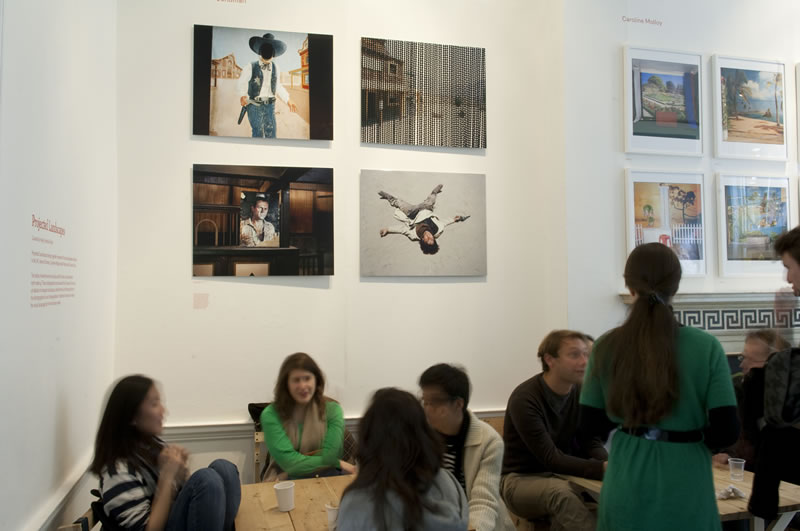 Projected Landscapes
Click image to view at full-size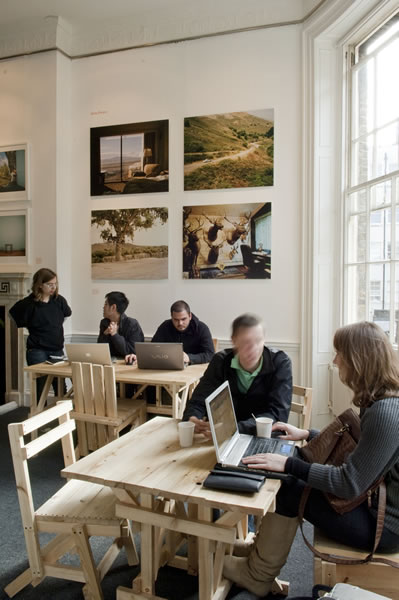 Projected Landscapes
Click image to view at full-size