Autoprogettazione Revisited:
Roundtable discussion with invited guests, 23 October, 6.30 Lecture Hall
Autoprogettazione Revisted is a group exhibition that traces the influence of renowned Italian designer Enzo Mari's 1970's project for self-made furniture. Using the AA Gallery as a project space, nine artists and designers were commissioned to respond to Mari's instruction-based furniture plans with their own set of instructions.
For Mari, the quality and integrity of a piece of work is determined when the shape of an object does not 'seem' but simply 'is'. In a text accompanying the instructions, he writes that 'anyone, apart from factories and traders, can use the designs to make them by themselves'. Seen originally by Mari as a means for the self-fabrication of quality design objects, Autoprogettazione continues today as an expression of open source and collaborative design thinking made topical by a recent proliferation of digital technologies.
As part of the exhibition, AA First Year Studio Master Valentin Bontjes van Beek will lead a design workshop allowing three AA students – Korey Kromm, Alma Wang and Stefan Laxness – to respond to the Autoprogettazione manual, and through the modification of Mari's instructions, generate work that experiments with the scale and material of the furniture.
Invited artists/designers: Phyllida Barlow; Broussard/Seilles; Martino Gamper; Graham Hudson; Keung Caputo; Lucas Maassen; Joe Pipal
With thanks to: The studio of Enzo Mari; Centro Studi e Archivio della Comunicazione, Università degli Studi di Parma; and the Triennale Design Museum, Milan
Autoprogettazione Revisited Easy-to-Assemble Furniture by Enzo Mari and Invited Guests
Click image to view at full-size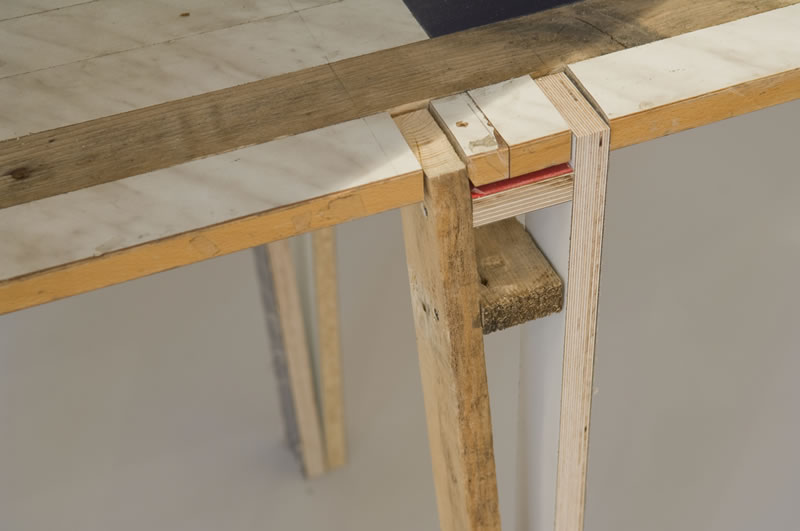 Autoprogettazione Revisited Easy-to-Assemble Furniture by Enzo Mari and Invited Guests
Click image to view at full-size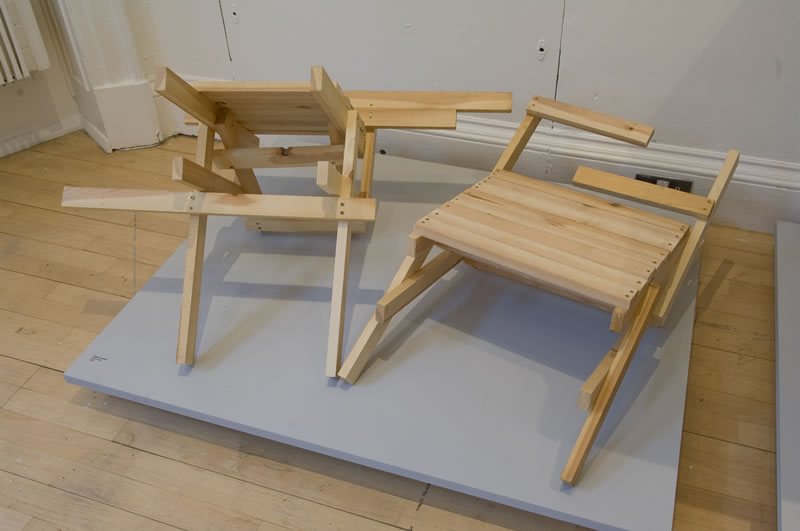 Autoprogettazione Revisited Easy-to-Assemble Furniture by Enzo Mari and Invited Guests
Click image to view at full-size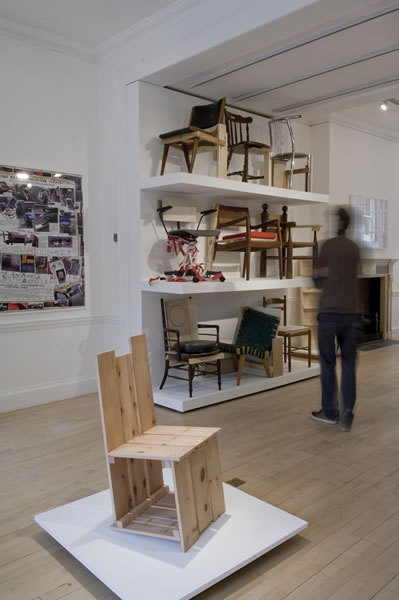 Autoprogettazione Revisited Easy-to-Assemble Furniture by Enzo Mari and Invited Guests
Click image to view at full-size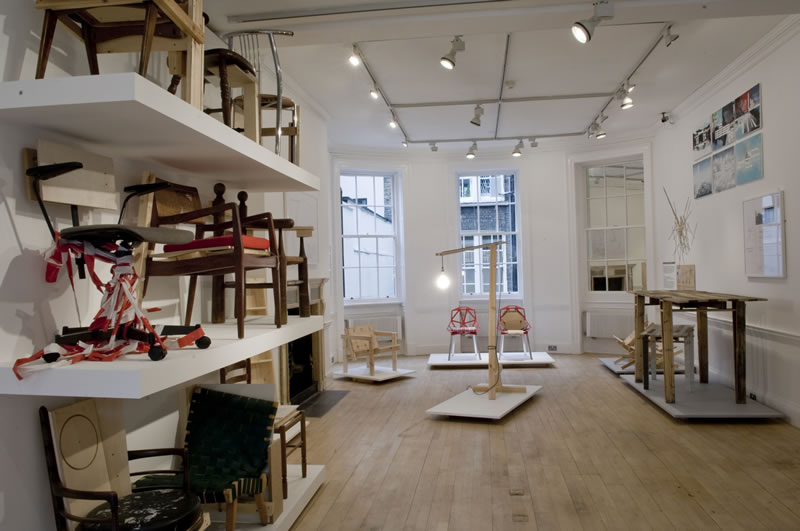 Autoprogettazione Revisited Easy-to-Assemble Furniture by Enzo Mari and Invited Guests
Click image to view at full-size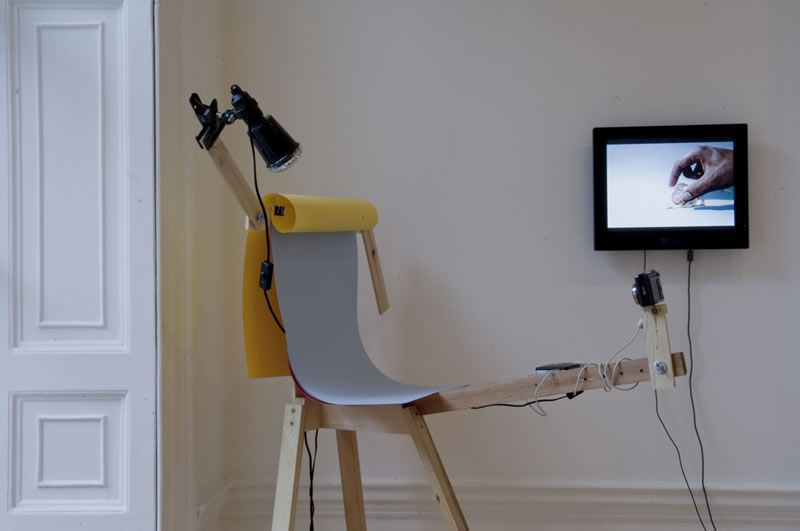 Autoprogettazione Revisited Easy-to-Assemble Furniture by Enzo Mari and Invited Guests
Click image to view at full-size
Autoprogettazione Revisited Easy-to-Assemble Furniture by Enzo Mari and Invited Guests
Click image to view at full-size