Enabling: The Work of Minimaforms
Can architecture facilitate new forms of communication? Can design enable? Can we construct models of interaction as forms of conversations? Using design as a mode of enquiry, the projects by experimental architecture and design studio Minimaforms explore these questions with the aim of opening up discussion.
Founded in 2002 by brothers Stephen and Theodore Spyropoulos, Minimaforms explores ideas of social and material interaction. The exhibition shows recent work including a pavilion developed with Stelarc; and a contemporary redesign of Archigram member David Greene's seminal Living Pod Project.
In addition, the exhibition showcases Memory Cloud, Minimaforms' critically acclaimed light installation in London's Trafalgar Square, a light environment that transformed Trafalgar Square over three nights in October 2008. Based on one of the oldest forms of visual communication - smoke signals - Memory Cloud invited the public to participate by sending text messages that were grafted on to plumes of smoke. The (War Veteran) Vehicle, a collaboration with Krzysztof Wodiczko, is a mobile environment that becomes a communication vehicle, projecting the testimonies of the veterans who engage with it. The vehicle creates a public space of conversation as its shielded envelope 'opens up' to stimulate engagement between the veteran and the immediate public.
Enabling: The Work of Minimaforms
Click image to view at full-size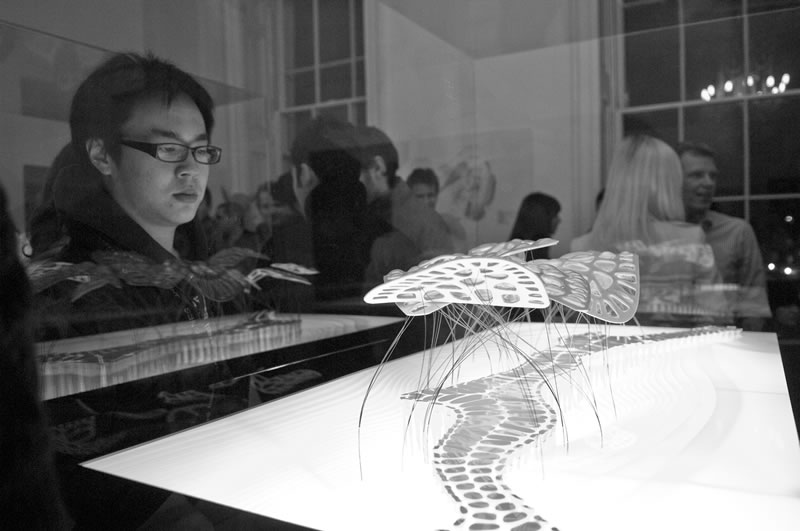 Enabling: The Work of Minimaforms
Click image to view at full-size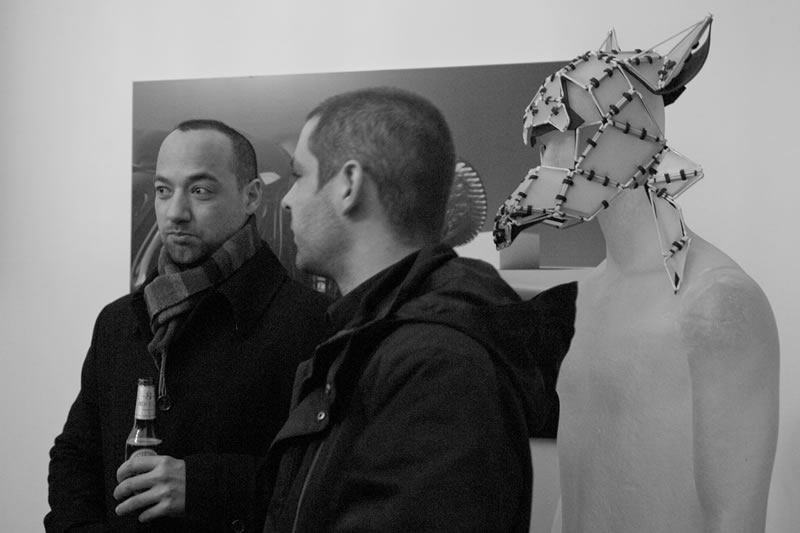 Enabling: The Work of Minimaforms
Click image to view at full-size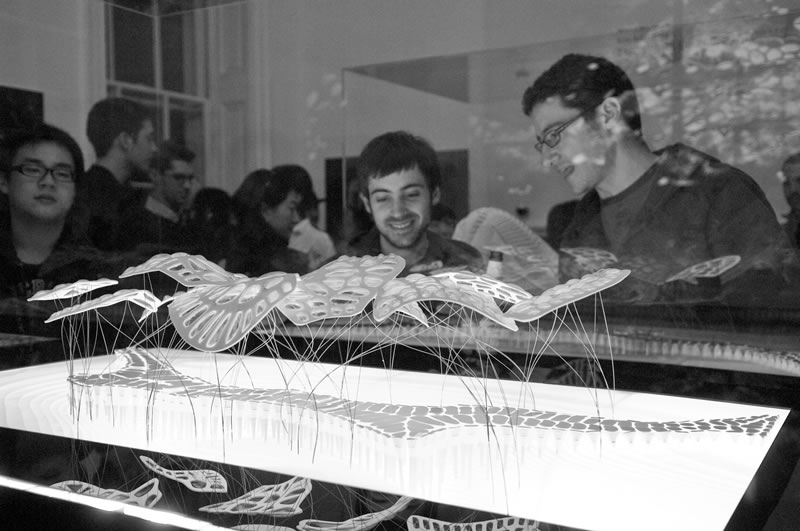 Enabling: The Work of Minimaforms
Click image to view at full-size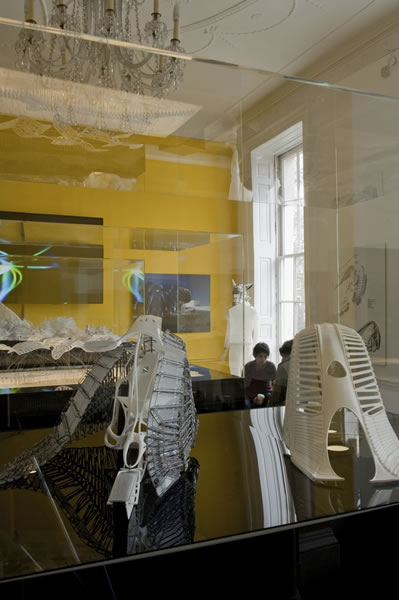 Enabling: The Work of Minimaforms
Click image to view at full-size